What Is BareMinerals Blemish Remedy?
BareMinerals Blemish Remedy is a powerful powder and anti-acne foundation. It is meant to minimize the noticeable imperfections and blemishes on your face.
It can also reduce redness of the skin and shine from excess oil.
This foundation is formulated with natural ingredients such as soothing Aspen bark and tea tree oil. This product is intended to prevent acne as well as remove blemishes.
It's lightweight and non-drying. This mineral foundation should blend seamlessly with your skin. It is intended to work slowly over time, revealing healthier and clearer skin.
This anti-acne blemish remedy comes in twelve different shades depending on your skin tone.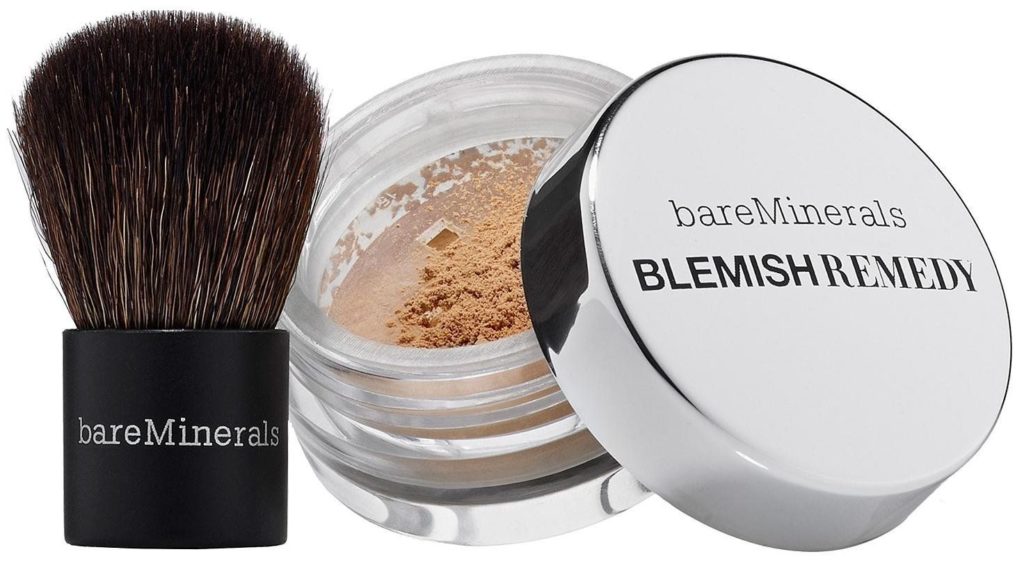 DISCOVER OUR FAVORITE ANTI-ACNE PRODUCT HERE
Who Makes BareMinerals Blemish Remedy?
This product is made by a company called Bare Escentuals Beuaty, Inc. They are based out of San Francisco, California.
Who Is BareMinerals Blemish Remedy For?
This product is for people who have normal to oily skin.
It isn't really meant for use on dry skin. Customers with dry skin who have used this product have said that it felt tight on their cheeks, even when they used it in combination with a moisturizer.
Therefore, you should only use this product if you have skin that is on the oilier side. This product is suitable for vegans to use because it is not tested on animals.
How Does BareMinerals Blemish Remedy Work?
This anti-acne foundation works to give you a natural-looking coverage. It is lightweight and can reduce excess skin oil.
The ingredients are meant to work to reduce the appearance of pores. The manufacturer claims that this foundation is non-comedogenic. This means that it shouldn't cause any breakouts or clog your pores.
It provides a medium-to-full coverage, with a natural matte finish. This product is meant to work either during the day or at night, it doesn't matter.
There are two main active ingredients in this foundation — aspen bark and tea tree oil. Both of these ingredients help to promote healthy and clear skin.
This formula is meant to be gentle, but still effective. The foundation can also help reduce facial redness and any shiny appearance that oil causes.
BareMinerals Blemish Remedy Ingredients
Here is the full list of ingredients that are in this product:
Lauroyl Lysine – This amino acid is a derivative that's made from coconut oil. It is commonly used as a hair and skin conditioning agent.
Silica – This ingredient is a mineral that is beneficial for the health of your bones, cartilage, tendons, and arteries. It's vital for the nails, hair, and skin to stay in a state of health.
Salicylic Acid – This ingredient is commonly used as a medication to help remove the outer layer of the skin. It has been used to treat conditions such as warts, dandruff, and acne.
Populus Tremuloides Bark Extract – The common name for this ingredient is Aspen bark extract. It is rich in something called salicylates which are effective for treating acne. It's anti-microbial, and it also acts as a natural preservative.
Soil Minerals – Provides extra nutrients and minerals to your skin.
Aloe Barbadensis Leaf Juice – Aloe vera has anti-aging properties. It is very soothing for the skin.
Melaleuca Alternifolia (Tea Tree) Leaf Oil – This ingredient has been used in acne treatment products for many years. It's anti-bacterial and prevents acne from forming in the future.
Litchi Chinensis Fruit Extract – This extract is made from the Lychee fruit. It's rich in polyphenols.
Oryza Sativa (Rice) Extract – This ingredient is rich in ferulic acid. This organic compound is found in plant walls. It's an antioxidant that protects your skin cells from damage caused by light or radiation. It also acts as a soothing agent.
Disodium Edta – This compound acts as an absorption agent and a preservative. Many people who are into natural beauty avoid this product because it can be toxic and carcinogenic. Research is currently being done in regards to this.
Limonene – This is a scent ingredient and a solvent. It naturally is found in the rind of citrus fruits such as oranges and lemons. It can cause skin irritation for some people.
Phenoxyethanol – This chemical is a preservative. It is a potential allergen because there have been many cases of people having reactions to this ingredient in various skin care products.
Sodium Dehydroacetate – This is another preservative that has anti-microbial properties.
Sorbic Acid – Yet another preservative.
The manufacturer states that this product may contain the following: Mica, Titanium Dioxide, and Iron Oxides.
BareMinerals Blemish Remedy Side Effects
Some side effects of this product are breakouts, tightness in the skin, and skin irritation. It's so weird to us that a side effect of an anti-acne product would be breakouts!
BareMinerals Blemish Remedy Dosage
The manufacturer states that if you want the best results with this product, you should use it with the Seamless Buffing Brush.
This is a great marketing tactic for the company because they make more money, but it's unfortunate for customers who don't want to have to buy another product.
Apply the foundation to your face with a skin layer with the brush.
BareMinerals Blemish Remedy Reviews
There are quite a few reviews from people who have stated that this anti-acne blemish remedy foundation made their skin feel very tight and itchy. These reviews were from people who don't even have dry skin, just normal skin.
Other customers complained that this foundation caused new breakouts on their face.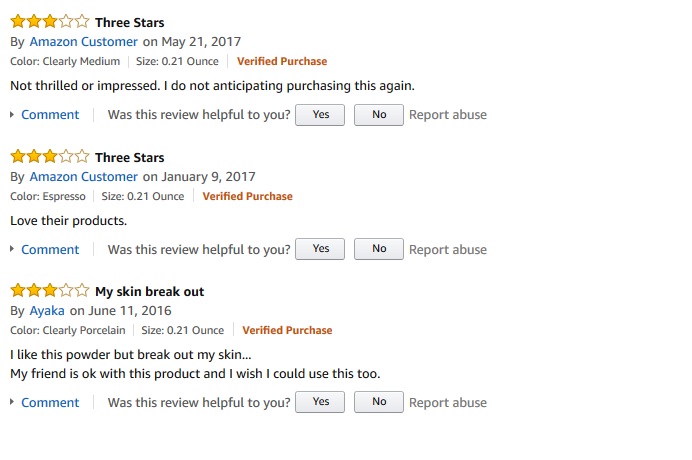 Where To Buy BareMinerals Blemish Remedy
You can purchase this product directly from the manufacturer's website.
DISCOVER OUR FAVORITE ANTI-ACNE PRODUCT HERE
Does BareMinerals Blemish Remedy Really Work Or Is It A Scam?
We believe that BareMinerals Blemish Remedy might work for some people who have extremely oily skin, but it's definitely not for everybody.
The fact that it can potentially cause breakouts is a deterrent, and also it's not fair that the company tries to persuade you to buy their brush for the best results.
We believe there are more effective anti-acne foundations you can use that will provide you with the results you are looking for.
Latest Comments:
Sorted by: Most Recent

by Rebbecca Boston review for BareMinerals Blemish Remedy
Anti acne? Then why is it that my acne has actually worsened after applying this product?

by Mindy Tarwater review for BareMinerals Blemish Remedy
Not exactly skin-friendly. Product causes itchiness, especially when the affected part is exposed in the sun.

by Janis H. review for BareMinerals Blemish Remedy
Acne was reduced but I had to suffer a lot of itching because the product dries the skin. It works but you'll have to bear with the itch.
Submit Your BareMinerals Blemish Remedy Review:
Do you have experiences with BareMinerals Blemish Remedy? Does it work? Were you satisfied with the results? Please share your thoughts, review and rate the product and help others!