A recumbent exercise bike is ergonomically designed to put the rider in an ideal riding position. You are, in effect, sitting in backed seat that allows your legs to be horizontal. The key difference is that the rider sits into the bike frame and the seat in virtually in line with the pedals. A major benefit of this body position is that the rider has an extremely low center of gravity. This puts him in a very stable position.
The body position while seated on a recumbent bike also puts the upper body and arms in a far more relaxed position that when you are on an upright exercise bike. Your arms are able to hang naturally at your sides. In addition, the glutes are put in a more natural position to be worked, allowing you to target them more effectively.
When using a recumbent bike, you do not need to bend your head or back. This makes them an ideal choice for people who suffer from neck and back issues. The fact that the seat is larger on a recumbent bike makes for a far more comfortable rider experience. Many people find the smaller seat found on the upright model to be a nuisance that curtails their workout time.
A recumbent exercise bike is a user friendly entry bike that is good for those with problems with coordination or balance. One of the key plusses of using a recumbent bike is that it offers the best back support of any type of exercycle. This makes it the ideal option for anybody who is prone to lower back injuries.
Our Range of Recumbent Exercise Bike Reviews features the following bikes: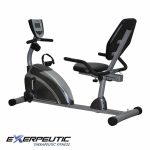 Exerpeutic 900XL Recumbent
The Exerpeutic 900XL Recumbent Bike is a comfortable recumbent exercycle that delivers a great workout in comfort and at a good price point.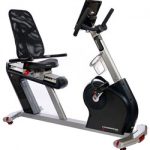 Diamondback Fitness 510Sr
The Diamondback Fitness 510Sr features a superior design, advanced specs, mechanical smoothness and some handy extra features that combine to make this bike a very impressive unit.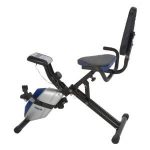 Progear 190 Recumbent Bike
The Progear 190 Recumbent Bike is a foldable recumbent bike with very good back support that provides a quality workout at a great price.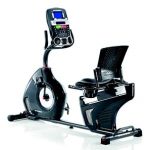 Schwinn 270 Recumbent Bike
The Schwinn 270 Recumbent bike is an impressive looking ride that is packed with features to impress. With 29 programs and 25 levels of resistance this bike is a powerhouse of performance.