Are you the type of person who considers diet and working out as essential parts of your everyday routine?
Fortunately, there are now pre-packed meals and snacks that you can always bring whenever and wherever. However, the process of picking which foods and items to buy is another daunting task. This may prove to be even more difficult if you have a stricter diet requirement – particularly if you are a vegan.
By definition, having a vegan diet simply means that you consume anything that does not use or contain animal products. Sounds easy, right? But wait till you learn more about its complexity.
You'll find out that there needs to be comprehensive checking every time you buy something. This goes the same when choosing the right vegan bar.
How Do Vegan Bars Work?
Vegan bars or vegan protein bars are healthy snacks that are rich in protein. You can consume these after workouts when you're feeling a bit hungry but don't want to eat something that is too sugary.
The regular protein bars contain whey protein, a kind of milk from cows. This means that most of these bars are not vegan-friendly. But because veganism has started to gain momentum over the years, the availability of vegan bars is becoming widespread.
Consuming more protein is highly recommended if you are trying to lose fat while gaining muscles. Vegan bars are packed with high amounts of protein, which can positively affect the following:
muscle mass
blood sugars
brain function
Why Eat Vegan Bars?
Vegan bars are basically just snacks. As a healthy snack, it won't make you lose weight or build muscle mass magically, but it will help.
It does not require preparation or refrigeration, making it a good meal replacement whenever you are too busy to eat a decent meal.
It is beneficial even if you're not trying to build muscles or gain weight — let's say, you're just looking for something healthier to snack on while waiting in line at the ATM or as you read your new book.
How To Choose The Right Vegan Bars?
The big question is – how do you choose the right vegan protein bar? Will there be a brand or particular product name that will really stand out from the rest? What factors should be considered?
Calorie content. If you plan on consuming the bar as a snack, 150-250 calories should be ideal. However, if it's meant to replace one of your meals, you can look for a product that goes between 300-400 calories per bar.
Ingredients. A healthy vegan bar should contain a lot of protein from well-known sources. You should also find health sources like pea protein, whey and almonds.
Protein. It won't be called a vegan protein bar for nothing. If a bar has 7 grams of protein or less, you might want skipping that one.
Fiber. Higher fiber content is better as it has the ability to make you feel fuller for longer periods of time. You'll also get other health benefits such as reduced constipation, less consumption of calorie and lower risk of getting a heart disease.
Sugar. The lower sugar, the better especially if you are trying to lose weight or maintaining a particular weight.
While there are plenty of vegan protein bars available on the market today, we've narrowed down the list of the best vegan bars that you can choose from. Check out our best reviewed vegan bars below.
1. Garden of Life Sport Performance Protein Bar
When it comes to nutritional value, this vegan protein bar from Garden of Life may probably be among the winners. With a whopping 20 grams of whole food plant protein, this is definitely suitable for athletes who are hoping to nourish the body and fuel up as they exercise.
Garden of Life is a self-proclaimed food fanatic. The brand claims it is what sets them apart from other companies in the same industry. They create products such as protein powder, probiotics and vitamins. All of their products are proudly non-GMO and organic, as certified by USDA.
Their protein bars will help you feel full as you repair muscles after a hard training or workout. It also provides the needed daily protein intake which is required for your day-to-day activities.
Although the calorie content of this bar may be considered high, it still stands as an excellent choice if you're looking for a protein bar that you can consume before and after your workout.
It comes in 4 flavors – peanut butter chocolate, chocolate fudge, chocolate mint, and sea salt caramel. Each bar offers 20g of complete and multi-sourced plant protein, 10g of soluble fiber and 290 calories.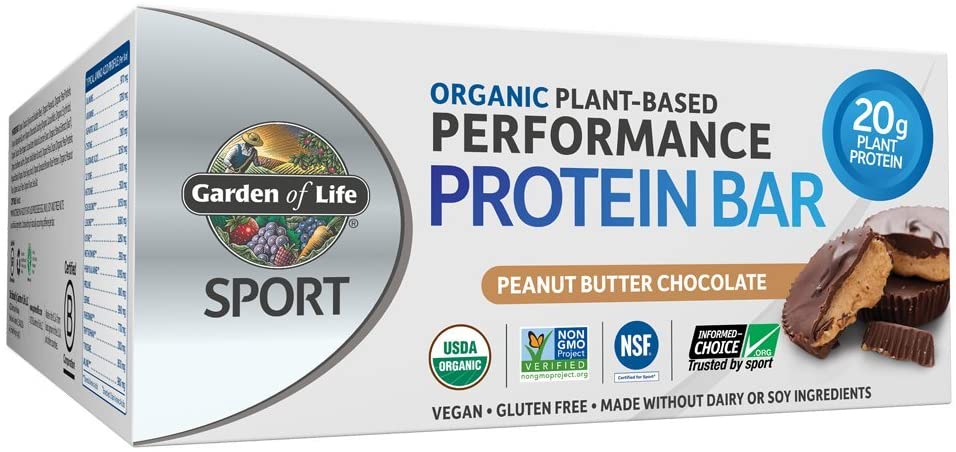 Pros:
helps in repairing muscles
low in sugar
with nice fiber value
with over 3 grams of branched chain amino acids, which greatly help in the building and recovery of muscles
can boost energy
soy-free
organic
gluten-free
non-GMO
Cons:
a bit high in calorie
taste differs depending on preferred flavor
2. Pure Organic Chocolate Brownie Bar
This chocolate brownie bar from Pure is another organic and vegan protein bar ideal for health-conscious people.
Made up of simple and organic ingredients, this go-to snack is not only wholesome but indulgent as well. Many consumers like its soft and chewy texture, making it even more appealing if you prefer a brownie-feel than the regular protein bar.
If you have gluten intolerance, you'll be glad to know that this product does not contain any gluten. It has 4g of protein, 200 calories and 4g fiber. This nutrient content is just enough if you need an instant energy booster or just looking for something to munch on before your next meal.
The manufacturer claims that this bar offers balanced nutrition. It was also created by a mom, so that means it can be a good option for moms out there who are looking for a healthier snack alternative for their children.
This organic chocolate brownie bar from Pure is made with walnuts that contain omega-3. It also has dark organic cocoa and antioxidants that are known to support healthy bodily functions.
Other ingredients include dates, sea salt, cashew butter, chocolate cane sugar, semisweet chocolate, agave nectar and cocoa butter.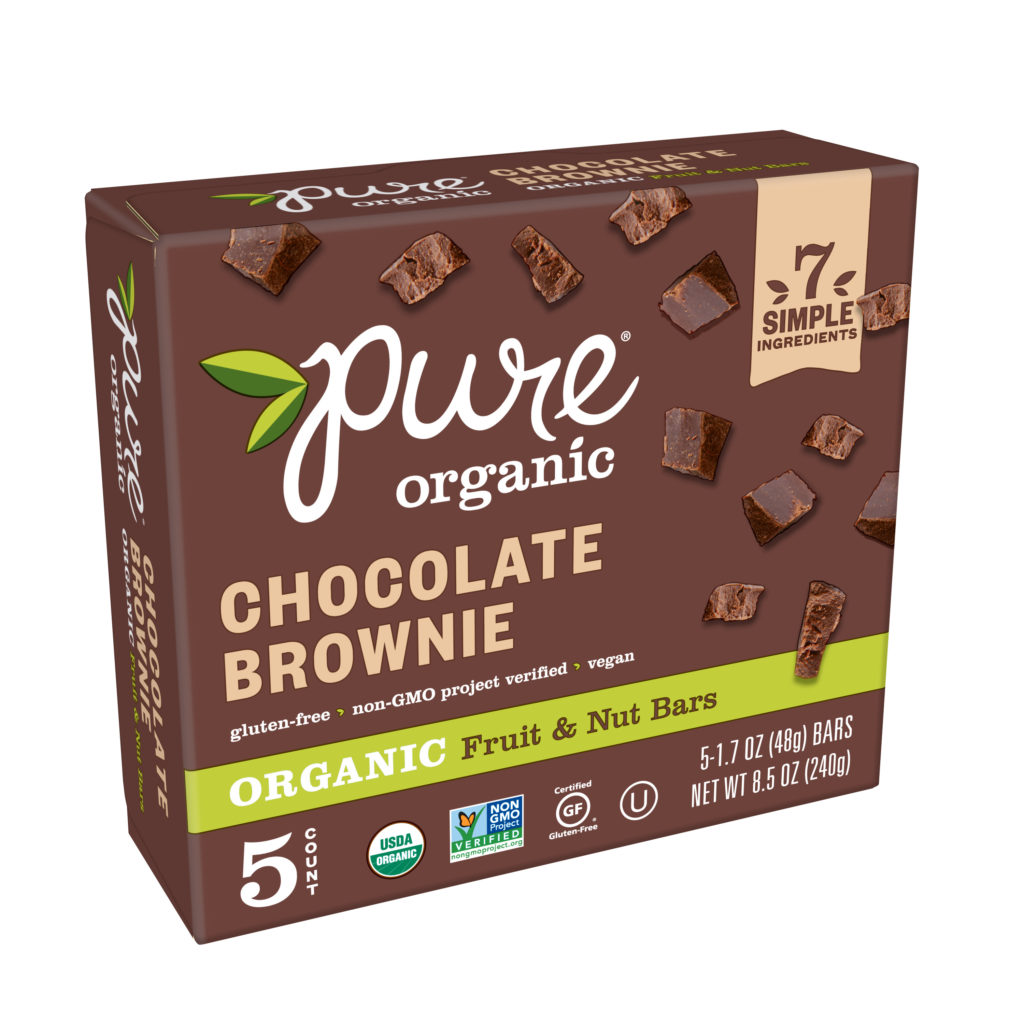 Pros:
certified organic
gluten-free
made from the finest ingredients
no artificial colors and flavors
GMO-free
no dairy or soy ingredients
vegan
certified Kosher
made with different spices, rich nuts and sweet fruits
Cons:
low protein content
contains walnuts, cashews and almonds
contains agave nectar which has high amount of fructose
3. ProBar Base Protein Bar (Cookie Dough)
Its official website claims that this protein bar "resembles nature rather than a science experiment."
The company offers a variety of vegan protein bars and for this particular spot, we'll be reviewing the cookie dough variant. Other variants include mint chocolate base, peanut butter chocolate base, chocolate bliss base, coffee crunch base, frosted coconut base and frosted peanut butter base.
Everybody knows the goodness of cookie dough when it comes to its sweet and indulging taste. As per customer reviews, ProBar Base Bar can make you feel full for longer hours. This helps you greatly in preventing unwanted snacking and binge-eating.
It is regarded as a high-performing bar because of its high protein content and instant boost of caffeine. It has 20g of plant-based protein (ideal for your vegan-based diet), 290 calorie and 4g of fiber.
Being a family-owned company, ProBar claims to make and sell food products that are plant-based but still delicious, healthy and convenient. They manufacture nut butters, energy chews and protein bars. They have been around since 2002 and are now headquartered in Salt Lake City, UT.
The bar's ingredients include soy protein isolate, soybean, almonds, organic tapioca syrup, ascorbic acid, citric acid, organic dried cane syrup and others that you can find on the product's label.
Pros:
high protein content
can make you feel satisfied and full longer
contains natural fiber and omega-3 fatty acids
gluten-free
non-GMO
with flavonoids and antioxidants that support heart health
without animal protein
non-artificial ingredients
no dairy
with flax and chia seeds for recovery and hydration
Cons:
a bit high on caloric content
there are reviews noting that the bar has an artificial flavor
contains soybean and almonds
4. Raw Rev Glo Vegan Protein Bar: Mixed Nuts Caramel and Sea Salt
If you're not a fan of very sweet protein bars, the mixed nuts caramel and sea salt variant of Raw Rev Glo vegan bar might better suit your taste.
It's nutritious yet unbelievably sweet and salty. The presence of sea salt makes up for the good balancing of sweetness brought about by chocolate and caramel.
It has low sugar content compared to other protein bars in the market, with only 5g of it. This moist vegan bar contains 190 calories, 10g of protein, 130mg of potassium, and 10g of dietary fiber. The ingredients used are also known to support several health benefits, aside from the fact that they are all plant based.
Raw Rev is a company founded by Alice Benedetto, a registered nurse. She claims to be dedicated to crafting vegan and raw ingredients into delicious yet healthy foods that everyone can enjoy.
According to her, Glo means "radiance from the inside out" which is also their founding ideal when she started the company.
The Raw Rev Nutty Superfood Blend is made up of ingredients such as raw cashews, sea salt, pea protein, peanuts, pea protein crisps, organic brown rice protein, organic brown rice syrup, raw organic hemp protein, raw almonds, organic Italian dark chocolate chips, chocolate liquor, and raw organic chia seeds, among other ingredients.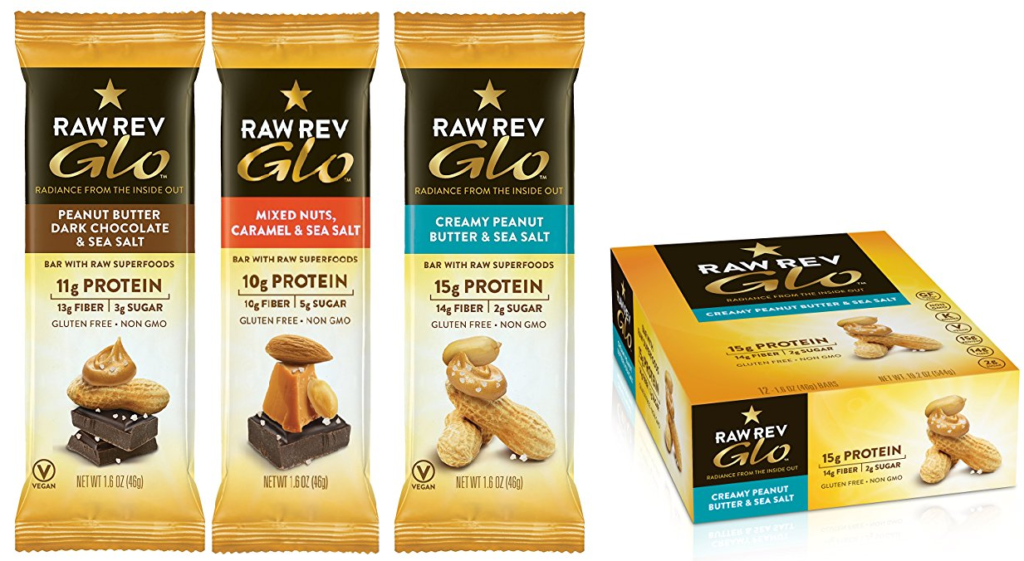 Pros:
with pre-biotic fiber
high protein content
low in sugar
gluten-free
GMO-free
vegan
Kosher
no soy isolates
corn-free
no artificial ingredients
no whey protein
suitable as a pre-workout protein bar to provide instant energy boost
Cons:
contains soy, tree nuts and peanuts
may contain shell fragment
5. Prana Protein Bar: Cacao and Vanilla
This snack bar from Prana Protein is packed with vitamins, minerals, fiber and protein. Just like the other vegan bars listed above, it's very portable and can be easily squeezed into your small purse, or even inside the pockets of your coat or jacket.
Prana Protein offers a wide range of superfoods, shakes and nutritious bars that are all made from simple and pure ingredients.
According to the website, this protein bar is what you need if you care about what you drink and eat every day. It's an excellent addition to your daily regimen that you can eat before or after a workout.The bar can also be just as simple as being your healthy snack as you go through the day.
Prana Protein vegan bar has another variant which is the Goji Berry and Chia Seed. It contains 10g of protein, 184 calories, 6.75 fat and 19g of carbs. The ingredients are wholegrain flakes, coconut palm sugar, chia seeds, gluten-free oats, flax seed, grape juice concentrate, and many more.
If you are following a high protein diet, this bar from Prana Protein is definitely something you need to try. It's ideal for workouts because it has high amount of protein that's needed to build muscles and also boost your energy levels.
Whether it's the middle of the day or you're on your way to a night out with friends, you don't have to worry about getting hungry. This vegan protein bar can keep you full and going.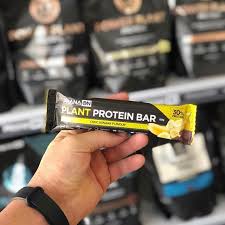 Pros:
high in protein
made of natural ingredients
gluten-free
vegan
no wheat
high in fiber
Cons:
contains allergens such as soya, traces of milk, sesame, nuts and peanuts
6. Vega Protein Snack Bar
This protein bar is claimed as a feel-good snack that you can munch on anytime of the day. With ingredients that are made from real and plant-based foods, this bar is suitable for the health-conscious vegan in you.
Vega strives to always provide products that are convenient and make a healthy alternative to real food. They have been around for almost 20 years now and continue to be a groundbreaker when it comes to producing health and performance products.
The formula of Vega protein snack bar features a plant-based protein blend. This is composed of key ingredients such as nuts and a combination of brown rice and pea protein. Each bar can provide you with the needed nutrients such as 10g of protein, 180 calories and 4g of dietary fiber. The fiber content is from ingredients like rice starch, nuts and inulin.
Just like other protein bars, this one from Vega requires no special handling, preparation or storage. You can easily pack it along with your other stuff for whenever you need to head out.
You no longer need to worry about staying outside without any proper meal. With these vegan bars, you can satisfy your hunger and suppress appetite at the same time.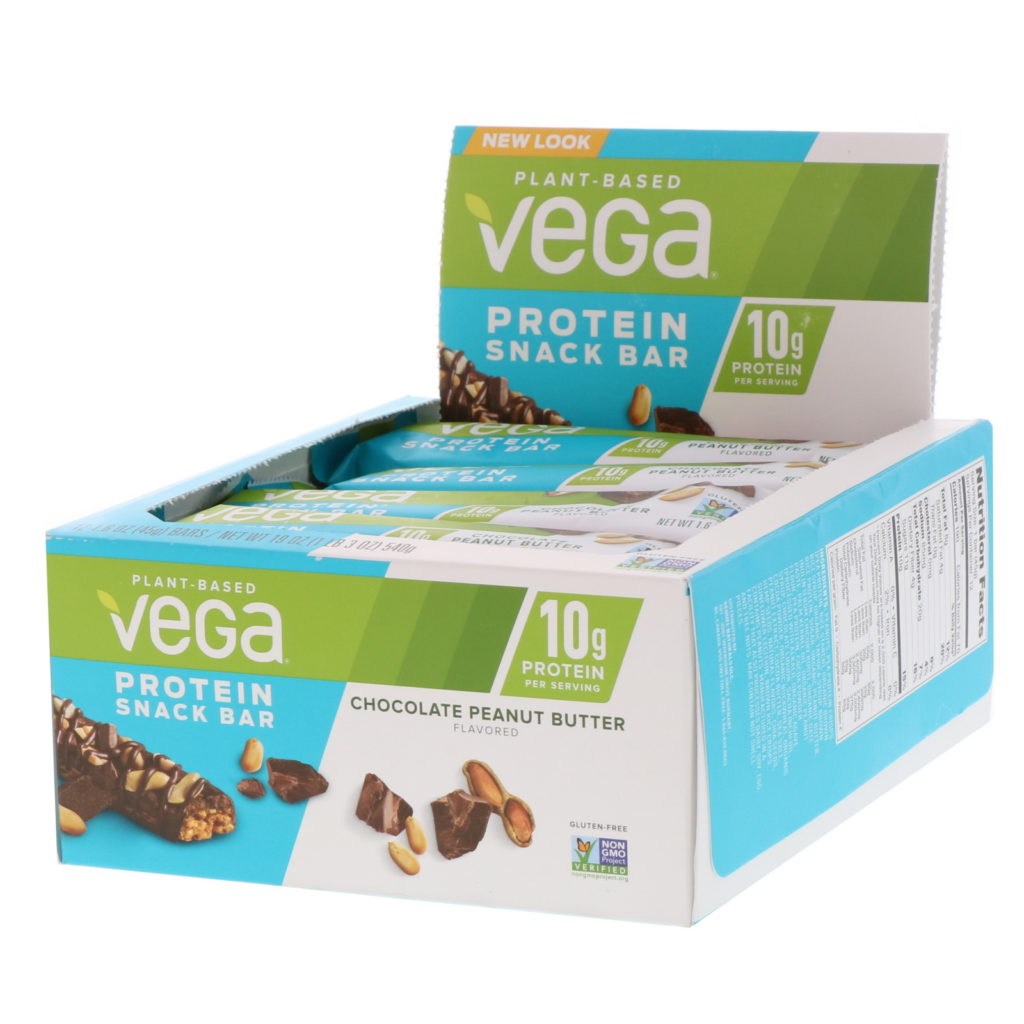 Pros:
rich in protein and fiber
uses plant-based ingredients to suit your vegan lifestyle requirements
with an indulging taste and texture
contains essential nutrients such as vitamins K, C, D, E and A
clean and certified organic
an excellent pre-workout nutrition
can benefit body recovery and muscle building
can be easily digested because the protein source is derived from organic and sprouted brown rice and peas
reviews say that it's chewy, sweet and rich in flavor
Cons:
chocolate coating may tend to quickly melt
quite high in sugar content (11g)
7. NuGo Organic Dark Chocolate Pomegranate
NuGo is a food company that aims to make protein bars that are not only healthy but also best tasting. They are based in Pennsylvania and they produce an array of protein bars. The organic bar line has several varieties but the Dark Chocolate Pomegranate seems to be a crowd favorite.
Packed with pomegranates which are popular for its antioxidant benefits, this NuGo organic bar is also good for the heart because of its dark chocolate content. Reviews claim that this is one of the best-tasting vegan bars because of its flavor.
The company also states that the bars are free of antibiotics, hormones and synthetic pesticides.
Some of its ingredients include soy protein, organic soy lecithin, cocoa butter, organic rice flour, organic tapioca syrup, organic pomegranate and organic isolated soy protein. A bar contains 46 of fiber, 10g protein, 190 calories and 13g of sugar.
According to reviews, the bar tastes more like a candy bar instead of a protein bar. This is mainly due to the dark chocolate used for the formula.
So if you're looking for a vegan bar that's both healthy and tasty, the NuGo organic dark chocolate pomegranate is worth considering.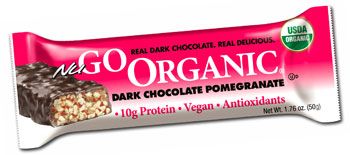 Pros:
certified organic by the USDA
with real dark chocolate
high protein content
low in fat
vegan
certified kosher
may be consumed by the whole family
non GMO
organic
Cons:
contains soy
the facility where it is manufactured also processes products that contain egg, wheat, tree, milk, nuts and peanuts
may trigger certain allergic reactions
8. GoMacro Macrobar
MacroBars are manufactured and marketed by GoMacro company. These nutritious vegan bars come in different flavors/varieties.
There are around 15 selections that you can choose from. You can even try their sampler pack that consists of different flavors so that you can get a taste of which one will suit your taste buds.
GoMacro is a family-owned company that was launched in 2004. It was inspired by a true story of the owner and her daughter who fought and won over breast cancer together. From selling MacroBars at local markets, they now distribute nationwide in over 20,000 locations.
The bars are all nut butter based and cold-pressed to help you achieve a balance of healthy fats, protein and carbs. The website claims that these protein bars will leave you feeling rejuvenated and refreshed. It prepares you for a busy and active day ahead with its content of 10g protein, 270 calories, 2g of fiber and a total carb content of 36g.
As for the ingredients, they are all raw and non-GMO, making it an even healthier snack option. Ingredients include organic brown rice syrup, organic blueberry flavor, organic cashew butter, organic apple juice concentrate and many others that are all organic and plant-based.
Based on reviews, many consumers find the taste of most of the bars not quite likeable. Yet for some, trying it for the second time can alter their perception.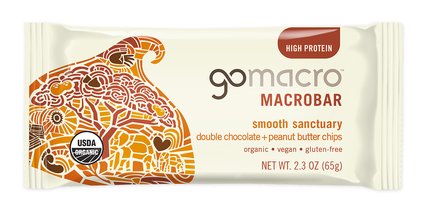 Pros:
high in omega-3
organic
vegan
soy-free
non-GMO
gluten-free
Kosher
soy-free
dairy-free
Cons:
low in fiber (2g)
high in sugar (14g)
some user reviews claim most of the bars lack flavor despite the relatively high sugar content
9. Huel Bars V2.0
The V2.0 thing may seem too dramatic but it basically means a new improved vegan bar from Huel. The company houses registered nutritionists who all work together to perfectly formulate the Huel Bars recipe.
One admirable thing about this company is that a portion of their profits from the bars go to a charity organization called Vitamin Angels. This charity fights against world malnutrition.
It's comforting to know that you are not only consuming something that's healthy, but you are also able to help give back to the community in your own little way. Huel actually stands for Human Fuel which is well, quite creative, to be honest.
Huel bars are made from real food that are carefully chosen. These foods will help in providing your body with essential vitamins and minerals, as well as essential fats, carbohydrates, fibers and protein.
Although its calorie content may be a bit higher compared to other vegan bars in the market, the level of energy that you can get from its carbs, fats, fibers and proteins can impressively break even with that.
It contains 25 grams of carbohydrates, 11g sugar, 15g of protein, 8g fiber and 1g of added vitamins and minerals. It even has saturates, monounsaturates and polyunsaturates.
Some of its ingredients include gluten-free rolled oats, sunflower lecithin, pea protein and pea protein nuggets, flaxseed powder, date syrup, cocoa powder, and brown rice protein.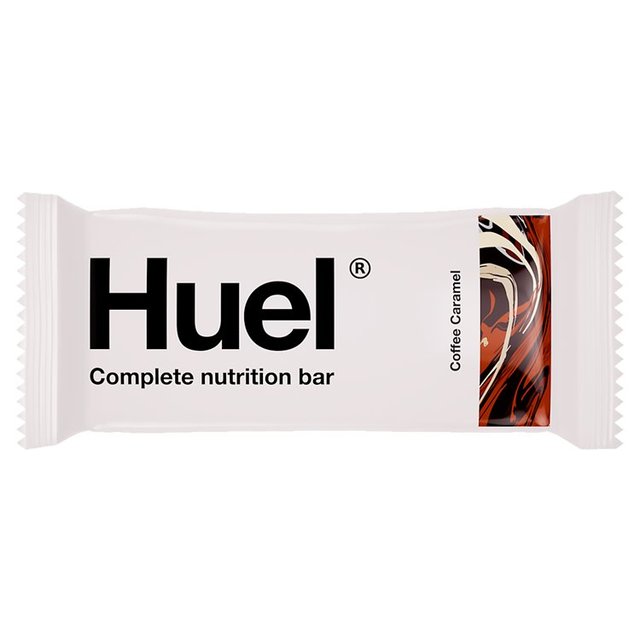 Pros:
with sufficient amount of essential fatty acids
high protein content
with micronutrients
high in fiber
with phytonutrients that can prevent risks of certain diseases
with antioxidants
good for the heart
made up of amino acids
100% vegan
free from all UK listed allergens
Cons:
high in calorie and carbohydrates
not for children who are below 3 years old
not suitable for people who suffer from phenylketonuria (PKU)
10. MyProtein Vegan Protein Bar
Last on the list — but definitely not the least — is the vegan protein bar from MyProtein. Being in the market for more than 13 years already, this company deserves to be considered as one of the leading providers of health supplements and other related products. Their protein bar is what they'd like to call as a scrumptious snack that's high in protein.
The formula features a unique and all-natural blend that contains plant-based protein. It intends to support a healthy lifestyle through its protein content of 13 grams, 12g of carbs and 4g of dietary fiber. This go-to snack may be all that you'll need to remain full and active anytime, anywhere.
There are different flavors available — Cashew & Orange, Nut & Vanilla and Chocolate, Peanut & Maple Syrup, and Choc Chip. Its protein content is sourced and crafted from roasted nuts, chocolate chips and cacao butter.
This makes the bar a good option when you are trying to maintain and grow your muscle mass. The rest of its ingredients make sure that you will be provided with a healthy and balanced diet.
The reviews that you can find on their website are mostly positive, with a ranking of 4.65 out of 5 stars. Users claim that it's not only effective but tasty as well. The most popular variety would probably be the Peanut and Maple Syrup flavor.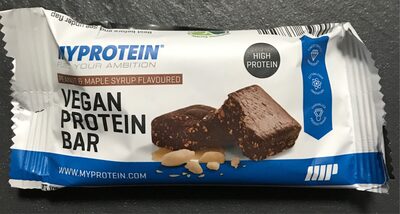 Pros:
gluten-free
high in protein
suitable for vegans and vegetarians
no artificial sweeteners
zero added sugars
comes in tasty flavors and desirable texture
Cons:
a bit high calorie content
contains allergens such as peanuts, tree nuts, almonds and cashew nuts
Conclusion
Maintaining a healthy lifestyle is never an easy task, but it can be less complicated if you are aware of the right products to purchase. Being on a strict vegan diet doesn't have to mean going through the difficult process of selecting, particularly when it comes to vegan bars.
Everybody has the liberty to stick to their own diet preference. With these top 10 vegan protein bars on our list, you can start narrowing down your options and choose according to your diet requirement.
Whether you're a busy mom who works from 9 to 5 or a body builder who likes stacking up on healthy go-to snacks, these vegan bars can definitely help you figure it out.
Weigh down your options well and choose according to your value of priority. Of course, you may also want to consider the price especially if you plan to keep it as a staple part of your daily eating plan.
Keep in mind that not all cheap products equate to poor quality and ingredients. However, don't forget to factor in other health benefits as well. As a rule of thumb, it's best to consult with your physician first if you plan on trying a new diet regimen or even just a new protein bar.
This is particularly important if you have any medical illness or condition or are pregnant, lactating or below the legal age. This way, you'll have more knowledge of the pros and cons of this lifestyle change and how you can better acquaint yourself with it.
Just a gentle reminder, though. Vegan bars will not be able to provide full nutrients equivalent to a day's requirement. Although you may consume as much as you want or when needed, it does not mean that you no longer have to eat a proper, real meal.
Allow us to wish you good luck and hope you could carry on with your weight loss and fitness goals. If we may say so, being vegan is a hard yet very fulfilling choice at the end of the day. Stay healthy and keep on being fueled and energized all day!