Do you sometimes feel achy in certain parts of your body for no reason? You aren't alone! Millions of people around the world (myself included!) suffer from joint pain, and it's no walk in the park. But that doesn't mean that you have to continue suffering through it forever! Fortunately, there are many ways you can relieve your joints, without the need to spend hundreds of dollars on treatment or medicine. But how?
No matter where your joint pain is located, I'll be showing you the various habits you can follow to relieve your joints and give you the pain-free body you deserve!
Types of Joint Pain and Habits to Follow
We have different joints around the body, with some of them hurting while others remain fine. Either way, the pain sucks! So if you have a particular body part that aches a lot, scroll down to see what applies to you and how to relieve your joints through the habits I listed below each section!
Jaw Joint Pain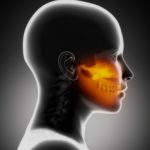 If you feel a click or pop when moving your jaw, or constant facial pain when chewing or frequent headaches, then you might be suffering from jaw pain.
One of the main reasons why one has jaw pain is because of an injury or abnormality in the jaw.
Other causes include:
Temporomandibular joint and muscle disorder
Cluster headaches
Sinus problems
Tooth pain
Clenching of jaws
To help relieve your jaw pain, I recommend that you try these methods:
Moist Heat Packs
Run warm water over a small towel, then apply it to the area where it hurts around your jaws. The heat will be able to relax your overactive jaw muscles, relieving the pain. You'll need to apply more warm water to the washcloth to let the heat continue to help relieve the pain.
Ice Packs
Add ice in a plastic bag then wrap it with a small towel. Apply it on the area that hurts, leaving it for about ten minutes before removing it to let your face rest. Place it on the face again. Remember to remove it if it feels too cold or hot!
Massage
Giving it a small and short massage can help relieve the pain and tension. Do this by using your index and middle finger, pressing on the sore areas. Rub it in a circular motion, doing about five to ten rotations. Repeat the exercise with your mouth open.
To help prevent jaw pain from happening again, here are the habits you must follow:
Change Your Diet
Avoid eating tough, crunchy, or chewy foods, which would put too much strain on the jaw joints, which results in pain and discomfort later on. Some foods to avoid are beef jerky, apples, ice, gum, or even apples! Avoid caffeine as well, as this can contribute to muscle tension.
Reduce Stress
Some people experience jaw pain because of clenching it from too much stress. To avoid clenching, you should reduce your triggers and stress, trying out techniques and methods which do so. You can opt to try yoga, meditation, journaling, or other activities that interest you and help in reducing the stressful feeling and the want to clench your jaw.
Neck Joint Pain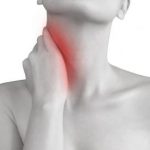 I'm sure a lot of you have experienced neck pain at some point in your life. I have, and still do at times, especially if I'm not conscious of my posture!
One of the main reasons why people suffer from neck pain is because of the way they position themselves, especially if they are always sitting or slouching. Other times, it can be their sleeping position or lack of movement. And the result would end up being you constantly rubbing your neck or wincing in pain when you accidentally stretch it too much, even waking up in the morning feeling cranky because of it!
So to help you out, here are the following habits and remedies you can try:
Better Diet
Make sure that you have the right diet, increasing your magnesium intake and ensuring that you stay hydrated. Staying hydrated can help with your disc height and spinal alignment, taking pressure away from the spine. It also prevents the degeneration of your cervical discs, which would greatly reduce neck pain. Magnesium is a mineral that helps with contracting and relaxing your muscles, going in fruits and vegetables. Magnesium oil helps a lot, too!
Posture
Never slouch or put your head too forward. When sitting, sit up straight, and your lower back must be supported with your shoulders relaxed and the feet flat on the ground. Avoid sitting for too long, shifting positions or getting up when needed. Take stretching breaks! The seat of your car should be in an upright position, supporting both the head and lower back while relaxing your arms.
When working on the computer, the monitor must be at eye level. If you're on the phone, use a headset or put it on speaker, never cradling your phone on the shoulder.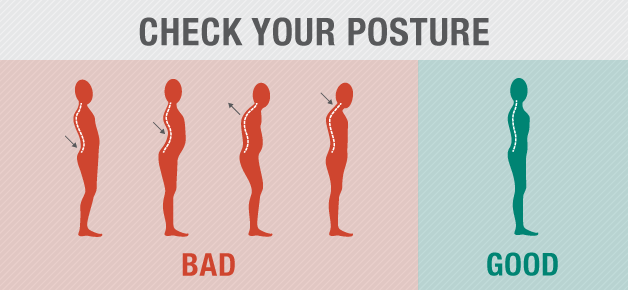 Move More
Exercise works wonders, but avoid straining yourself. Avoid heavy lifting and opt to do stretching and strengthening exercises, which can help flex your neck and avoid stiffness. Massaging or rubbing the area for a better blood flow will help as well.
Studies have shown that swimming may also help with neck pain, reducing inflammation and easing their stiff neck.
Back Joint Pain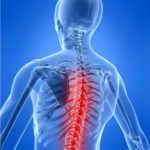 Back pain is mainly caused by your poor position or lack of exercise. From sleeping wrong down to slouching while you walk, it all boils down to the way you move (or lack of it). Your back needs some love and support, and if you don't give enough of it to a healthy diet and exercise, it will end up with it in pain, which has you lessen your freedom of movement.
To help you out, here are some remedies and habits to follow for a better back:
Posture
Fix your posture! Like mentioned, slouching is bad for you and will make the pain worse, especially if you are always sitting for a very long time during the day. Avoid slumping over the keyboard or desk, sitting upright and with your shoulders relaxed. Your back should be supported on the chat. You may want to add a pillow between your lower back and seat for better and comfier support.
Stand up and walk with a straight back as well, which also has you look confident! Also, if you have heavy bags, lighten the load and avoid backpacks, opting for messenger bags where you can strap it to your chest.
When sleeping right, opt to have a softer bed and avoid raising your head too high on pillows. Don't let your back curve up!
Exercise
Exercise is known to help with your back pain. While bed rest may seem like a good solution, moving wisely is better. Start moving more and go for exercises that help most with back pain, such as walking, yoga, or swimming. Remember to focus on better posture here.
Massage
Who would refuse a massage? This is known to help improve your pain and functioning, especially for those who have chronic back pain. At least one massage a week for two to three months can do wonders. You can have someone give a good back massage, or opt to go for a licensed specialist, who knows how to handle your body pain better.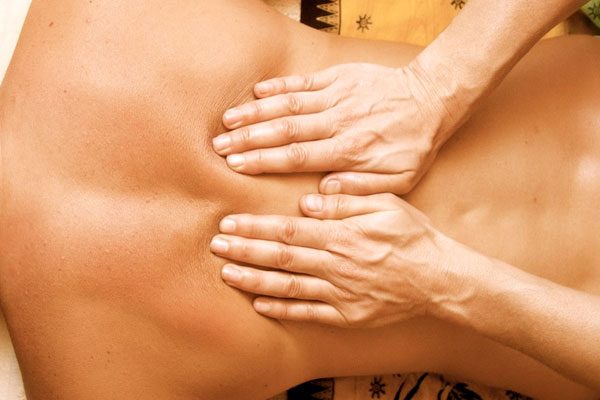 Better Food
While calcium helps with strong bones, vitamin K from dark leafy greens can help with the calcium deposit, which helps make it denser and your body stronger! So opt to have more broccoli or spinach on your plate, which lessens back injuries.
Shoulder Joint Pain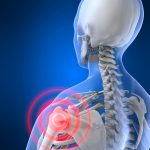 If you suffer from pain on your shoulders, particularly between your shoulder blades, then there's nothing to worry about, as it is a common condition and many people suffer from it.
But that doesn't mean it's something you should bear for the rest of your life!
The dull or shooting pain may be caused by:
Heavy lifting
Poor posture and sitting for long periods
Exercise or other strenuous activities
Poor sleeping position
Injuries
Back problems such as scoliosis
Osteoarthritis or other inflammatory diseases
Rarely is it a serious condition, though if you suffer from other symptoms other than shoulder pain, then it's best to consult a doctor to diagnose the condition properly.
To remedy shoulder pain, you can do the following home remedies and start doing better habits, such as:
Exercise
To help strengthen the shoulder, abdomen, and back muscles, focus on strength exercises such as pull-ups, sit-ups, or pushups, which help with the pain. Stretching can also provide better mobility and relieve the pain. Here's one shoulder stretch to follow:
1. Cross an arm over the body.
2. Use the other arm and pull the elbow of the outstretched arms towards the chest.
3. Hold the pose for ten seconds and let go, doing the same with the other arm.
Change of Diet
Avoid foods that can trigger inflammation and worsen the pain, such as processed food or sugar. Instead, opt for a lot of fruits and vegetables, as well as those high in omega-3 fatty acids. Taking in turmeric can also help, drinking a liquid mixture of one teaspoon of turmeric powder with a cup of milk mixed with honey.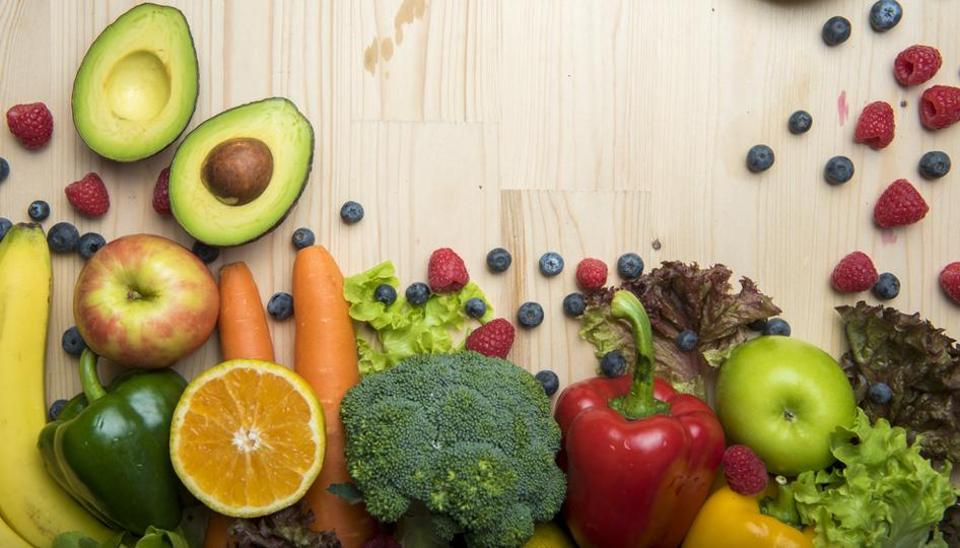 Rest
If you have shoulder pain from an injury, then it's best to rest it out and avoid any form of lifting or exercise until the pain subsides. You may want to have a gentle massage as well, which helps release the stress and tension.
Ensure that while resting, you keep a good posture, which is a straight body and with relaxed shoulders. Avoid hunching to your computer when sitting, as well as keeping your eyes too close to the computer and slouching. Again, keep a straight back.
Epsom Salt Bath
The magnesium found in Epsom Salt can help reduce your shoulder pain while improving blood circulation and stress. Fill your bathtub with warm water and add two cups of Epsom salt, stirring it well. Soak in the bath for about half an hour, with your shoulders fully submerged. Do this three times a week.
Elbow Joint Pain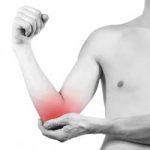 A lot of you may not have heard of elbow pain as it is less prone to damage compared to other parts of your body.
It is mainly caused by overuse of it, may it be from too much of strenuous exercises down to arthritis or other inflammatory diseases. It can also be caused by injuries such as a broken arm or dislocated elbow, as well as stress fractures or strains from wrist or arm movements, especially when using a repetitive hand.
So if you happen to suffer from elbow pain, here are the following remedies and habits you can follow to stop and prevent it from happening again:
Stretches
Stretching your elbow can help with mobility and get the blood flowing, which will relieve the pain in the long run. Stretch the elbow and wrist flexors to loosen up those parts of your arm, which lessens the risk of damage to the joints. Extend the elbow and wrist, using your opposite hand to pull it. Do the same with the other hand, keeping the same stretch for a few seconds.
Exercise and General Movement
Avoid lifting objects that are too heavy. Also, do not overuse one arm and do repeated movements, as this injures your tendons. If you are lifting too heavy or overuse only one arm, which causes strain, you may want to ask your employment agency for a different job assignment or to lessen the intensity of it.
When exercising, always stretch before and after, using the correct techniques and focusing on good posture. Also, wear protective gear to avoid any injuries in case of accidents.
Rest
If the reason why you have elbow pain is due to an injury, then it's best that you rest your elbow, using the other one to do any daily errands. But of course, avoid straining the other arm!
Avoid using unsteady objects and to always wear a seatbelt, taking safety precautions before traveling. Avoid anything that may cause accidents or injuries to your elbow or any part of your body.
Hips Joint Pain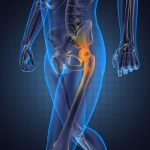 Hip pain is common for older people, as it is a sign of aging or a symptom of arthritis.
It is usually caused by certain diseases or conditions with affect your body, particularly the lower back.
Some of the most common causes of hip pain include:
Tight muscles from poor posture
Injuries or soreness from exercise and daily activities
Sleeping on bad mattresses
Osteoarthritis and other inflammatory conditions
Pain from surgery
Fortunately, the common causes of hip pain such as overuse or sleeping on bad mattresses can easily be fixed. Just follow any of these remedies and healthy habits:
Icing Joints
One of the most effective ways to relieve muscle or joint pain would be to ice your hips to reduce the inflammation. Have an ice pack and place it on the affected area, leaving it for about 15 minutes a few times per day. Make sure it's wrapped in a towel.
Heat Therapy
If ice or cold packs don't work for you, heating your joints can soothe the pain. For those who don't have a heat pack or hot pad, you can take a warm bath or shower. If you have bursitis, do not do this method.

Rest
Again, for those who have pain due to injuries, then it's best to get proper rest for about two to three days. When sleeping, make sure that you use the right bedding, soft enough to feel comfortable but supportive. Also, the proper position is crucial, with ample support on your neck and lower back.
Exercise and Losing Weight
The more you weight, the more weight your hips will carry and support, which may end up straining the area. Losing weight and gaining muscles can help reduce the stress in the cartilage and joints. Start off with low-impact exercises that do not have you jump or inflame your muscles. Having a diet rich in fruits and vegetables will also have you lose unwanted weight while helping reduce inflammation as well.
Knees Joint Pain
Have you ever felt knee pain from standing too long or walking up stairs?
If your knee feels sensitive or swollen, then it may be due to some factors:
Physical conditions that inflame your knees, such as osteoarthritis or bursts
Injuries from exercise or sprains and strains from overuse or not stretching muscles properly
Infections
Overweight
To help you reduce the pain and keep it away, here are some tips you can follow:
Losing Weight
If you are overweight, then it's best to maintain a healthy weight and lose the extra pounds that aggravate your knees. Start exercising, which won't only help burn calories but reduce the knee pain with its range of motion and flexibility. Be careful not to overdo it though, stretching your knees before each exercise. I recommend you to try Tai Chi to help with your balance and flexibility while increasing your range of motion for better knee support.
RICE
Rice stands for: Rest Ice Compression Elevation. Take a rest and apply cold compresses to your knee. Wrap it around with a compression bandage to avoid swelling, though not too tight to cut off blood circulation. Also, have the foot elevated at all times, as much as possible.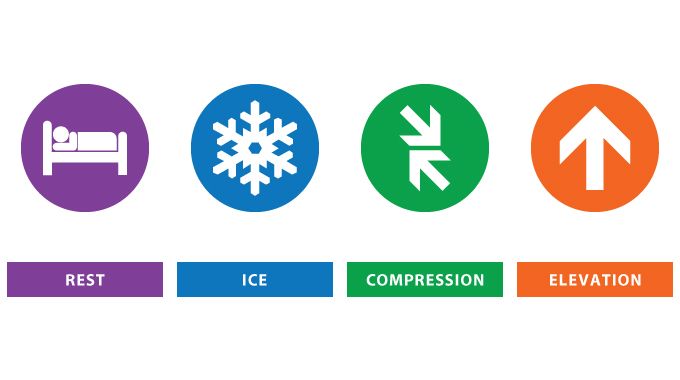 Shoes
Do not wear too many heels. Instead, opt for cushioned and flat shoes that help support your feet. Also, as much as possible, avoid standing too much and stay seated. If you do stand, do not do so on hard surfaces. Also, the weight should be properly distributed on both legs.
Sleeping Position
Avoid sleeping on your side, as this may add pressure to one of your knees. Instead, sleep on your back. To prevent you from rolling to the side, have pillows on both sides of your body. If you do lie on the side, have a pillow between your knees.
Wrists, Hands, and Finger Pain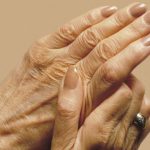 If you have hand pain, then chances are that the main cause here would be arthritis, carpal tunnel syndrome, or repetitive motion injuries. Using one hand too much will cause strain and chronic pain. Other causes can be forms retain conditions (like diabetes), which causes damage to the nerves, which results in pain, tingling, or numbness in the hands.
The main symptoms of hand pain would be swelling, stiffness, pain, or a limited range of motion. You may experience only one or all of these symptoms.
Fortunately, there are ways on how you can treat it and prevent flare-ups, especially if you suffer from arthritis or carpal tunnel syndrome. Here are methods you can follow:
Healthy Habits
Always maintain a healthy weight and avoid smoking, which helps reduce your chances of getting osteoarthritis. It's best to continue a healthy diet free from processed food and more on natural foods, as well as exercise that has you burn calories without adding too much strain or causing a huge risk of injury.
Hand Exercises
Hand exercises can help with your mobility and joint function, keeping it flexible and free from pain. Follow these exercises:
1. Make a fist, with your thump outside the hand. Avoid squeezing it.  Let it go, then make a fist again, doing this ten times each with both hands.
2. Bend each of your fingers, holding each bend for a few seconds before moving it back up and bending the next finger.
3. Press your hand flat on the table with the palm down. Start with the thumb, lifting one finger slowly at a time. Hold it for a few seconds, then lower it, completing the sequence with all the fingers of both hands.
Work-Related Issues
If you have a job that requires straining your hands, such as pushing or pulling objects, or lifting heavy items, make sure to take the precautions. For those who type or use the computer all day, keep the proper posture and if needed, invest in a social keyboard or cushion for your wrists to stay comfortable.
If the flare-ups continue and are caused by your line of work or sports, then it's best to reevaluate it and see what you can do to lessen the intensity. You may want to speak with management about it.
Ankles, Feet, and Toe Pain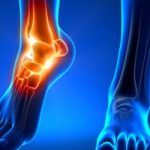 Many people, if not everyone, have had problems with their foot, toe, or ankle before. Sometimes, it would sting or burn, or it can feel numb or stiff. The usual culprit here would be from age or injury, especially if you exercise or do strenuous activities. Joint pain from arthritis or bursitis, or feet conditions such as plantar fasciitis, are also the main culprits.
To help relieve your joints and prevent it from swelling up again, here are some tips you can follow:
Removing Jewelry
If ever your feet or toes swell up, then remove any form of jewelry such as toe rings, anklets, or other accessories on your toes or ankles before it worsens. It will be more difficult to remove the more it swells, which may cause issues with blood circulation. And that won't help with the pain!
RICE
Like what I mentioned earlier, rest and keep your feet elevated with ice packs and a compressed bandage to reduce the pain and swelling.
Taking a Break
You may want to take a break from your usual exercise routine. Avoid running through the pain, as this would damage your foot more. You may also want to change the routine according to how your feet feel. Opt for low-impact exercises such as swimming, and always stretch and use the right gear before you begin training.
Massage
A good foot massage or spa will help relieve the pain, relaxing the feet and promoting good blood circulation all throughout.
Shoes
Make sure that you always wear comfortable and supportive shoes. If you have plantar fasciitis, you may want to consider using orthotic shoes for arch support.
The Nine Medicines to Treat Arthritis

Arthritis is one of the most common conditions that fire up your joints, making it difficult to move or walk properly. Fortunately, there are many types of medicines and supplements you can try out to treat your condition. Here are the nine best types of treatments to choose and try out:
Glucosamine
This is known to help with osteoarthritis pain, protecting your cartilage from deterioration. It can also help your joints move even better than before. The supplement is best for moderate or severe arthritis, having little effect on those with mild arthritis pain.
But with that being said, there have been studies in Europe that shows the positive effects of how it treats arthritis, easing the pain.
Boswellia Serrate
This is also known as Indian frankincense, which has properties that are both anti-inflammatory and analgesic. It relieves pain and may also help in preventing cartilage loss while inhibiting the autoimmune process. Studies have shown that its extract, which is known as Loxin 5, has significantly improved osteoarthritis pain and function in just a week. Another study has shown that it slowed down cartilage damage after taking in for three months.

S-adenosyl-L-methionine
Also known as SAM-e, this chemical would occur naturally in the body and is known to be helpful in treating osteoarthritis. There has been research that shows that it is as effective as non-steroidal anti-inflammatory drugs.
But do take note that you need to consult with your doctor before taking SAM-e, as it is known to have a few minor side effects and interfere with other types of medication, such as antidepressants and drugs that treat Parkinson's disease.
Omega-3 Fatty Acids
Yes, fat is healthy, especially when it is Omega-3! Strong evidence shows that these fatty acids have anti-inflammatory effects that treat arthritis and other inflammatory conditions. Those who take it can lower their doses on other medications to treat their conditions.
While you can find Omega-3 fatty acids in the form of supplements such as fish oil, you can also take in a healthy diet of it. Opt to have cold-water fish and plant sources of the fatty acid, which comes from flaxseed oil.
Avocado-soybean Unsaponifiables, which is from avocado (a healthy source of fat!), has also been known to help with inflammation. It works through blocking pro-inflammatory chemicals while preventing the deterioration of synovial cells and regenerating connective tissues. Studies show that those who take this supplement helped reduce the progression of osteoarthritis, particularly in the hips and knees. It also reduced the use of placebo or other anti-inflammatory drugs.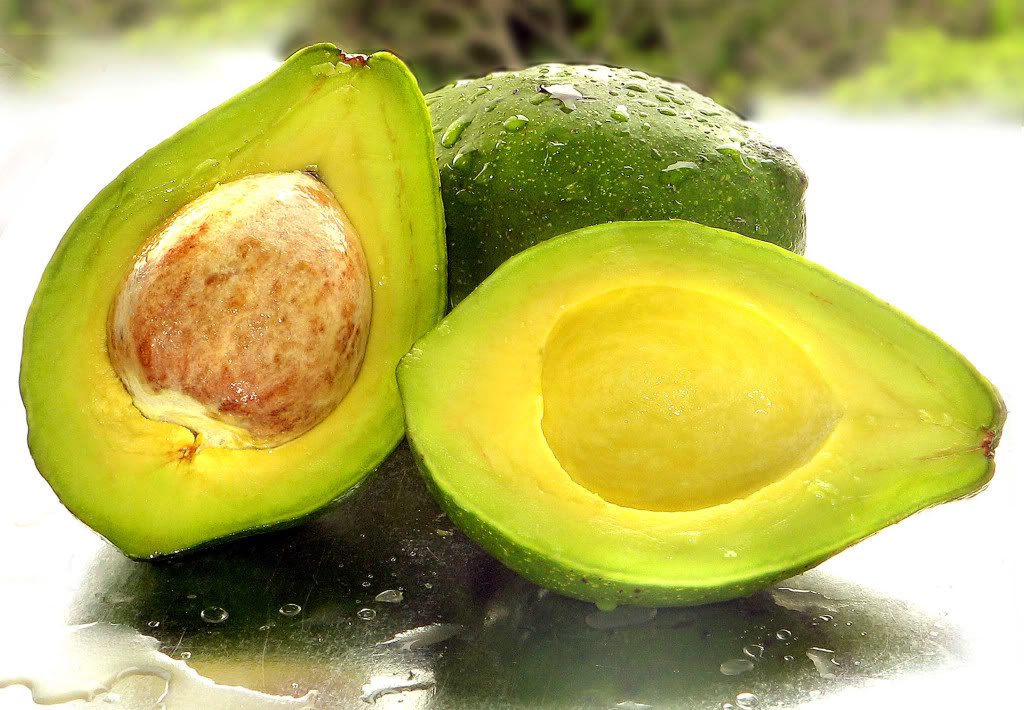 Capsicum Frutescens
Also known as Capsaicin, this reduces a pain transmitter in your body. It has pain-relieving properties that have been proven in a lot of studies. It has shown that people who do take it experience a reduction in pain of up to 50% in just three weeks of using it.
You can find this supplement in the form of a topical cream, in patches, or as a gel.
Vitamin C
Vitamin C is one of the best supplements and nutrients one needs for their body, no matter what condition! It doesn't only help with your immune system, but its antioxidant-rich properties can also help build connective tissue that may help in lessening arthritis pain. There have been researches that show those who take less vitamin C in their diet are more likely to develop arthritis as compared to those who have a diet filled with plenty of fruits and vegetables.
This is why I would recommend people to consume their vitamin C while having a healthy diet filled with a balance of vitamins and nutrients. So go start consuming more oranges and citrus fruits!
Ginger
Ginger in its fresh or dried form has been known to help with joint pain while reducing inflammation for those who have arthritis. It is similar to ibuprofen and COX-2 inhibitors, lessening inflammation. A study has shown that taking ginger can help reduce the pain in the knees after just three months, while it helps hip and knee pain as long as it is taken twice a day.
But just like vitamin C, I would recommend that you get your daily dose of ginger in its true form rather than supplements, as it can interact with blood thinners and aggravate your gallbladder.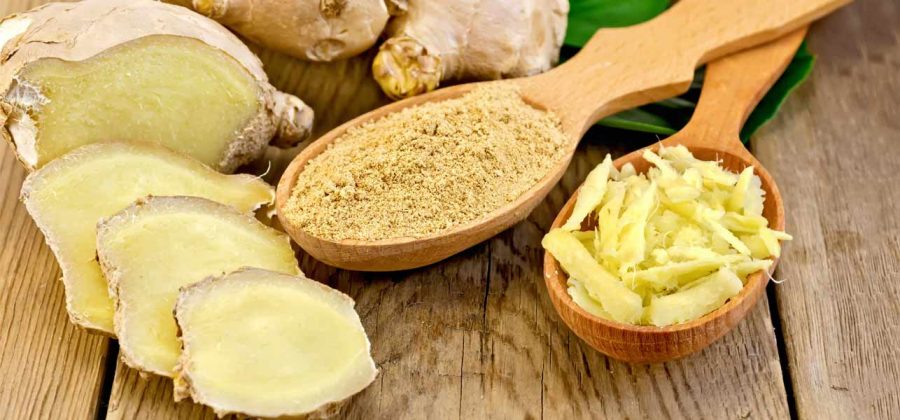 Devil's Claw
While it has an interesting name, this South African herb means serious business! This supplement is known to help with your pain and inflammation. It inhibits the tumor necrosis factor, which is a target of RA drugs. The supplement also has compounds that can benefit the immune system, reducing the symptoms of inflammation. A study has shown that it reduces joint pain and swelling by up to 50% or more as compared to using placebo.
While further studies still need to be made, it's still a recommendation to take it. But do consult your doctor before doing so, as it can interfere with medication.
The Six Exercises to Help Your Arthritis
Besides medicine to treat your arthritis, healthy diet and exercise are crucial to keeping your joints strong and moving well. While I do not suggest intense exercises that flare up your body, there are gentle and easy exercises to start off with. Here are the six best ones to try out:
Chair Stand
I would recommend the exercise for those who would like leg muscles while helping you keep away the joint pain in the legs. It's also great for those who are usually sitting throughout the day during work or school.
To do this, use a normal-height chair, standing up and sitting down. But instead of simply plopping down, control your motion and use your arms to assist the movement if necessary. For those who find this a bit hard, use a chair with a higher height. For those who think it's too easy, go for chairs with lower heights. Do this exercise with 10 to 15 reps per day. You'll notice that the stronger your legs get, the less need there is to use your arms.
Yoga
This is beneficial for everyone, no matter how tender or swollen your joints get! It helps with promoting a healthy immune system while reducing joint inflammation. It also helps with maintaining your mobility and movement from the gentle stretches and poses you make.
Start off with beginner poses and work your way up as you begin to be more in control with your movement and breathing. Once you have mastered your flexibility and motion in the poses, start to introduce your body to more, focusing on your position, posture, and your breathing to stay calm. I would not recommend hot yoga and flow, as it increases the heat and pressure on joints.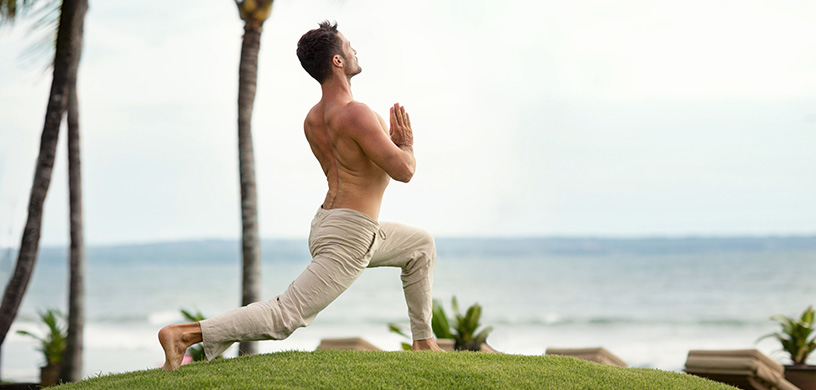 Walking
Walking is a beneficial exercise that anyone can do, even those who suffer from very painful joints (unless it gets too intense). This strengthens your bones and is an aerobic activity that burns calories. Plus, because you are out of the house or office and get a fresh breath of air, it gives you time to think and relax. In turn, the less stress can help reduce your pain.
I recommend you to walk at a moderate-to-hard level, which is about 60 to 85% of your heart rate. Walk three to five days a week for half an hour each session. You can start off with ten minutes at first if you have just begun walking as exercise. Change up your routine and scenery every few weeks, as you build endurance and would want to explore your surroundings more to avoid boring yourself!
Cycling
I would recommend cycling for those who have feet or able problems, as it works on your legs without adding too much pressure in the lower body. It avoids the pound and grind of high-intensity exercises, though it gives you the similar awesome cardiovascular benefits, which include treating inflammation and optimum heart health. I recommend you to do this two to three times a week, starting off with ten minutes and building it up until you can do half an hour per bike ride.
Stretching
Anyone will be able to benefit from stretching, as long as you avoid going overboard from it. You can stretch anywhere, whether you are at home or in the office. Start off by stretching your upper body and working your way down. Focus on the body parts that have the most pain. For example, hand stretches are great for your fingers or palms. To do this, spread your fingers very wide and then make a fist, repeating the procedure and squeezing it. You can also try using a foam or stress ball for better control.
Zumba
If you want to break a sweat and burn more calories without hurting your joints, then try this dance-inspired exercise, which is unique and different! It's also very fun to do and helps you learn coordination and balance with your body. Plus, who doesn't like dancing as an exercise? It has a high intensity, gives you more fluidity in your movements while strengthening your joints and muscles. Start with tang classes twice a week, learning the choreography and focusing more on your posture rather than learning all the fast movements immediately. Take it slow to avoid overdoing it and putting too much pressure on your muscles.
In Conclusion
I know how bad joint pain feels, but you don't need to worry about suffering from it anymore! Through these simple life changes and habits to follow, you'll be able to move freely and without the constant pain keeping you from work or play. And it doesn't even cost a penny!
I hope that this article on how to relieve your joints helped you become more knowledgeable about what to do to stay free of pain and focus more on other points of life. So don't wait any longer and start practicing any of these simple and effective habits today!
If you have any questions or would like to share your tips and experiences on how to relieve your joints, then comment down below. I would love to hear what you have to think.
Resources and Further Reading
http://www.arthritis.org/living-with-arthritis/treatments/natural/supplements-herbs/9-supplements-arthritis-7.php
https://www.everydayhealth.com/arthritis-pictures/8-supplements-for-arthritis-pain.aspx#08
http://www.health.com/health/gallery/0,,20706071,00.html#arthritis-workouts-0
https://www.mayoclinic.org/symptoms/elbow-pain/basics/causes/sym-20050874
https://www.everydayhealth.com/hip-pain/five-common-causes-of-hip-pain-in-women.aspx
https://www.healthline.com/health/chronic-knee-pain#Outlook7
https://www.webmd.com/a-to-z-guides/tc/toe-foot-and-ankle-problems-noninjury-topic-overview#1
https://www.healthline.com/health/shoulder-blade-pain#overview1
https://www.webmd.com/a-to-z-guides/tc/elbow-injuries-prevention#1