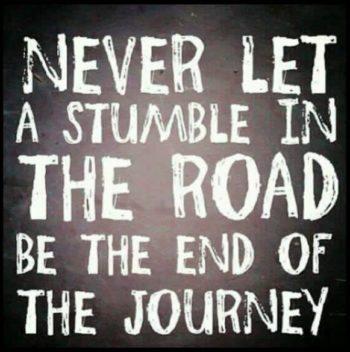 Weight loss is a journey, and it can be a very difficult journey for some. Here are five tips to assist you wherever you are on your weight loss path to make it easier.
1. De-stress
Did you know that stress can contribute to weight gain? We all have stress in our lives. Stress from homework, from family or relationship problems, from work, financial stress, and so much more. Stress actually increases your risk of obesity because of a stress hormone called cortisol. Cortisol is released whenever the body is under large amounts of stress, and it contributes to weight gain. Taking time each day to relax and de-stress can help you on your weight loss journey. Some great ways to relax include yoga, laughing with friends, meditating, walking, reading, or playing a board game.
2. Get Enough Sleep
Sleep really helps with weight loss. If you are eating healthy, exercising, and not seeing the results you want, take a look at your sleeping habits. Are you staying up until 1, 2, 3 am? If so, that can have a negative effect on your weight loss. When we sleep, our bodies take that time to rest and digest any food we consumed during the day. If you stay up too late, you will likely get hungry and eat a snack at night. These extra calories could add up and lead to weight gain.
3. Keep a Meal Diary
Each time you eat something during the day, write it down in a journal, or a meal diary. Writing down what you eat has been proven to help people stay on track. When you see everything that you are eating written down right in front of you, it keeps you motivated to continue eating healthy. If you know that you have to write down everything you eat, including the bad food, that can subconsciously make you refrain from eating it.
4. Create a Support Group
Having a support group, or some sort of community is very important for your weight loss journey. Losing weight becomes easier once you know that there are other people trying to do the same thing that you can bond with. A great way to get a support group is to join a fitness class. Whether it be dance, yoga, or a spinning class, there are so many fitness groups where you can meet people in similar positions as yourself. You can also look online for your support group. Start up a fitness Instagram or Tumblr account and follow people who are also trying to get fit and lose weight. Not only will you meet new people and make new friends, but a support group will help keep you motived and inspired. It's a great way to stay on track.
5. Meal Prep
Meal prepping really helps with weight loss. If you have healthy meals prepared in advance, you will eat those foods. Create healthy meals for yourself to bring to work and school. Cook up big batches of rice, soup, beans, chili, curries, etc. Put them into Tupperware containers and then you will have no excuse because your healthy meals for the week will be all ready for you to grab and eat.