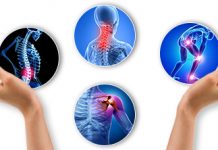 If you thought that you could do nothing about your joint pain (also known by names like chronic pain or arthritis pain) and had...
Sprained ankles are the most common injury in a variety of different sports including football, volleyball and tennis. It occurs more often in basketball...
While nutritious foods and a balanced diet help you stay healthy and prevent you from ailments like diabetes, cardiac diseases, cancer, blood pressure, cholesterol...
Keeping your brain fit and young is very important. People who give exercises to their brain and maintain it in a healthy condition are...
We all know that any physical exercise if done for at least 30 minutes every day can aid in weight loss, but that's not...